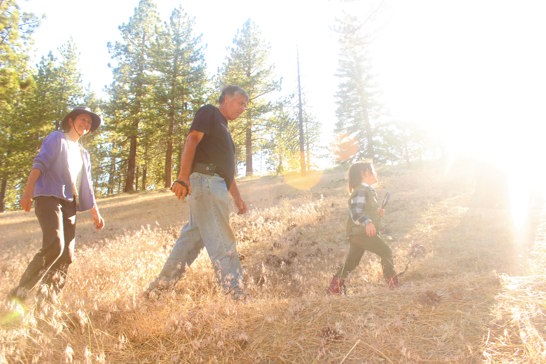 When Margaret* and Gordon* visited the Family Wellbeing Service at Community House, they knew they wanted support but weren't exactly sure what they needed or what was available to them. 
The local couple had recently been granted full custody of their grandchildren and were struggling with some of the aspects of parenting again during their retirement years. When they arrived at the office, the first thing Family Wellbeing Service coordinator Brenda Kingsford did was sit down with them and listen. 
Brenda could empathise with what they were going through and helped to explain and normalise some of the unexpected issues they were facing. She suggested simple techniques to help improve the dynamic of the new family, helped prepare a new routine, and suggested matching the family with a support worker who could provide more assistance.
Once Margaret and Gordon were matched with a support worker, the volunteer visited the family's home once a week to provide reassurance, discuss what situations they were facing, and brainstorm coping strategies. The couple say they loved their visits from the Family Wellbeing Service team, as they were always friendly and they felt comfortable having them in their home. 
After three months of visits with the support worker, as well as regular check-ins and discussions with the coordinator, Margaret and Gordon decided they were in a much better place and no longer needed the service's support. Their grandchildren were doing well in school and their extra-curricular activities, and most importantly, the family dynamic was much more peaceful.
Brenda says it is rewarding to see the positive difference the service can make to a family's journey.
"It is the reason we do what we do. Being able to break the stigma of asking for help and watching people thrive is both an honour and a privilege. Sometimes people just need someone to listen to and offer an empathetic ear," she says. 
"Having someone you can speak to without judgement, and bounce ideas around with, can sometimes be all you need to get your life back on track."
*Names have been changed to protect identity and privacy.