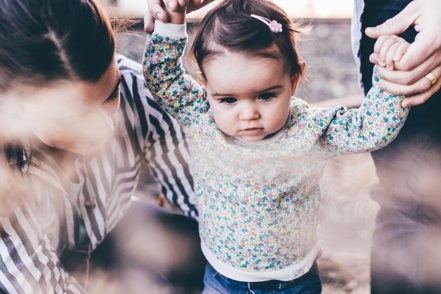 After touching down at Christchurch Airport, the first Hazara family from Afghanistan travelled to their new home in Ashburton, which had been set up by RSSS volunteers the day before.
The RSSS is a collaboration between Safer Mid Canterbury and the Ministry of Business, Innovation and Employment (MBIE). It was introduced to welcome families who have had to flee their homeland to seek a safe place to resettle. Safer Mid Canterbury is expecting to work with about 60 people - or up to 20 families - during the first year.
With COVID-19 restrictions halting the refugees' planned arrival in 2020, Refugee Settlement Support team leader Kathy Harrington-Watt was delighted to finally greet the first family on 28 May. It did, however, come with its own challenges.
The day they arrived, it was pouring with rain in Ashburton and the town was threatened by flooding. 
"Two days after arriving in Ashburton, the family was told to prepare a bag in case they needed to evacuate and unfortunately I was cut off from them during the flooding," Kathy says. "Volunteers were able to support them and thankfully the family was not affected."
Ashburton was chosen to be part of the resettlement programme due to its housing availability, low unemployment, and close proximity to Christchurch's refugee communities. Timaru, Blenheim and some other centres in the North Island have become new settlement sites for refugee resettlement programmes. Timaru and Ashburton are the only non-Red Cross programmes in New Zealand. 
To officially become a refugee, a person must first be identified at a United Nations High Commissioner for Refugees (UNHCR) screening camp. After leaving Afghanistan, the first family to make Ashburton their home, through the Refugee Resettlement Service, spent three years in Malaysia while they applied and waited to be resettled. During this time, COVID-19 took hold across the world and they were put into lockdown. When the time finally came for them to leave, screening and health checks took place and they boarded a plane to New Zealand. After spending two weeks in an MIQ facility, they then moved to the Mangere Refugee Centre in Auckland for a further five weeks.
"On entry into New Zealand, they were given permanent residency. At the Mangere Refugee Centre they attended language classes and children attended school, where they learned about New Zealand culture, laws and social life, while also mixing with other refugees settling in New Zealand," Kathy says. "Background information about the families was also provided to Safer Mid Canterbury so we could start considering employment, housing and schooling options."
Kathy says the new family is very community-oriented and the children have been 'very keen to get to school'. Christchurch's Afghan community has provided support with visits and an open invitation for the families to visit Christchurch. "Those links are strong," Kathy says. "The Mid Canterbury community has also been amazing and super supportive."
Much of the service's success so far, can be attributed to the 22 volunteers who have worked hard to prepare the rental accommodation and make it comfortable for the new families. They have become proud ambassadors of the RSSS service in the process, Kathy says. While the Government provides essential items for the service, such as furniture, the RSSS service aims to provide a culturally-appropriate service while managing donations, locating suitable housing, and helping families to manage their finances, attend school, attend English language classes, access health care and obtain their driver licences. "There are many issues that arise in the day-to-day lives of the family as they negotiate their new home," Kathy says. "There is a lot of work behind the scenes ensuring that the right services and supports are in place."  
All negotiations, official travel and formal requirements are arranged through the New Zealand Government by MBIE. The Red Cross has the contract to start the Pathways to Employment Programme, helping to guide people into their preferred employment and eventually achieve financial independence. 
As the Refugee Settlement Service support team leader, Kathy's role is a full-time position. The Safer Mid Canterbury-based team also includes full-time cultural navigator Navid Bashir who speaks Dari; Nicolee Ayton who has been employed as a part-time housing case worker and Wendy Hewitt who is the new volunteer coordinator. Prior to the first family's arrival, the RSSS team spent time visiting churches and community groups to help explain the settlement process and answer any questions. They are now looking to employ another case worker to assist more families to come to Ashburton District.
"When the families arrive in their new communities, they are usually pretty excited," Kathy says. "The houses are quite different from what they are used to but we do our best to make them warm and comfortable. They have their own place and aren't having to share with other people. They are happy to finally start their new lives."
*Names and photos have been changed to protect the identity of the individuals.